Planning a fun and exciting wedding reception is not an easy task; it can be just as exhilarating as it is exhausting. It is among the most exciting times for a young bride and groom to have fun with friends and family. Unfortunately, when planning your wedding reception, some over expensive specifics will crop up. The most important parts of the day are the food served at the reception, after dealing with the other wedding details like the wedding dress, cake, and reception center, things can easily get complicated very fast because there are numerous options appetizer, entrée, and dessert, you have to choose from. You have to decide the expenses that each course holds and the other cost of the wedding specifics. Fine-Tuning all those wedding details can be stressful.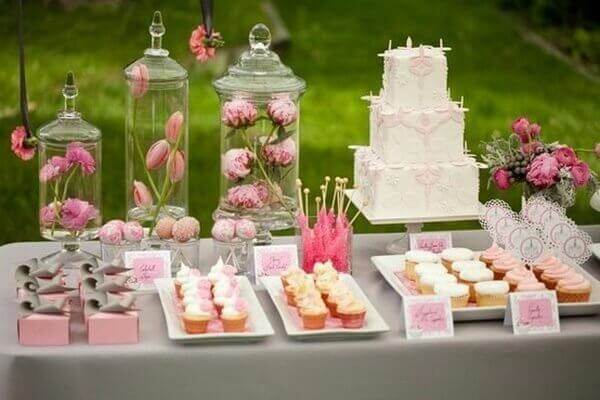 We at Weddingbee offer a less expensive, simpler and more creative option for your wedding reception. Contact us today; we are here to help.
Everybody's favorite part of a three-course meal is the dessert, right? So, why not just jump right to it? Sound too simple, right? We guarantee you that this will be a huge hit and a crowd-pleaser. Here are assortments of dessert options for you to consider for your wedding day:

1. Doughnuts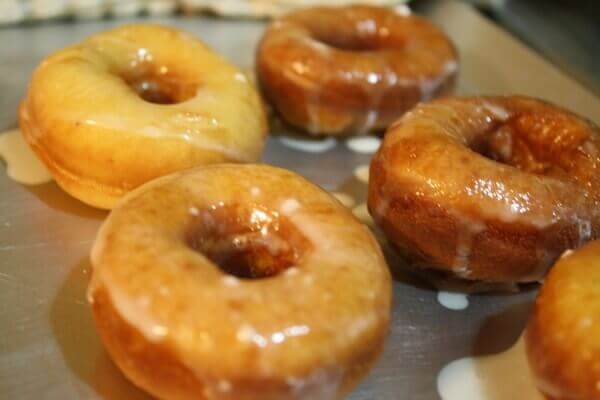 It may sound too simple, but plenty gourmet bakers that have well-dressed doughnuts, even smaller bakeries would appreciate a mass order like yours. All it takes is to find the right baker, and that can be done with a few phone calls, then you can request for what you specifically want like the colors, the flavors, and extras that you might need. You can arrange them to display adequate amount of elegance and fun with some domes, cake tiers and platters. Milk is also important so serve that too.
2. Crepes or Waffles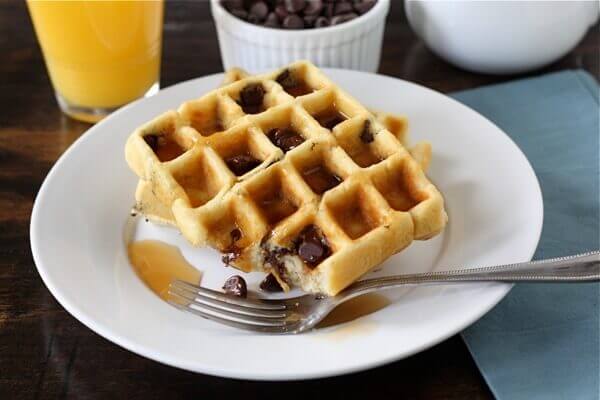 Make your reception more unique and exciting with this delicious station at your wedding. If you haven't seen one, then you haven't seen anything yet. Made-to-order crepe and/or waffle makers are chefs; restaurants hire out some for weddings. Find one near you and book their services. Usually, in the food line the chefs are present so that once your freshly prepared crepe is served; you can move on the line and choose the many fixings that are provided. There are endless choices of toppings like whipped cream, fruits, crushed peanuts or melted chocolate. This is a classy way of bringing the fun to a wedding.
3. Coffee Bar/Hot Chocolate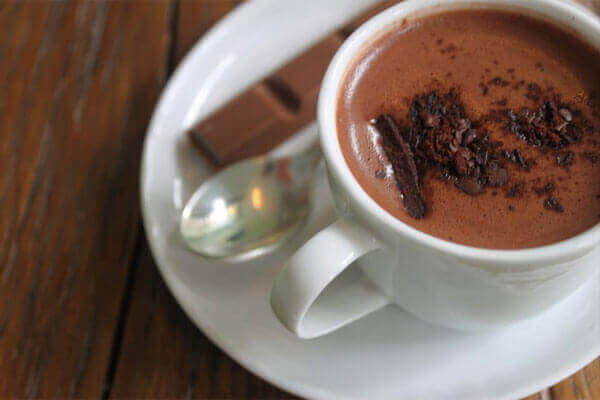 Another possible option is a hot chocolate or coffee bar; if it is a winter wedding, guest will appreciate this. For a small fee, many companies will send an espresso cart and a barista, just like the crepe/waffle option; you can have a whole lot of options in terms of fixings available. This bar can be for more fun when there are lots of options to choose from like, whipped cream, marshmallows, Irish cream, peppermint sticks, caramel sauce, Andes mints and so on. Just let your imagination run wild and have fun deciding what you want. You can also pair that with mismatched mugs and your hot chocolate or coffee bar is ready.
4. Ice Cream Bar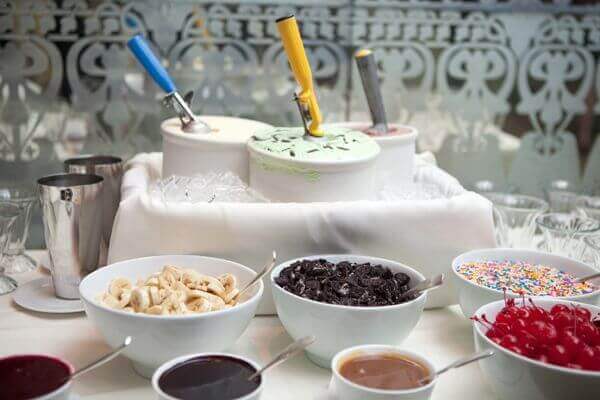 You can also have an ice cream bar at your wedding especially if it is a summer wedding. Just like winter weddings are perfect for hot chocolate/coffee bar. There are companies that are more than willing to hire out staff and ice cream stand to serve your guests like Coldstone. You can order all your favorite ice cream flavors to be served at your wedding; this ice cream is delivered in portable carts. Also all of your favorite toppings from gummy bears, Oreos to roasted almonds and white chocolate. Show your personality and creativity through the choices you make.
5. Candy Bar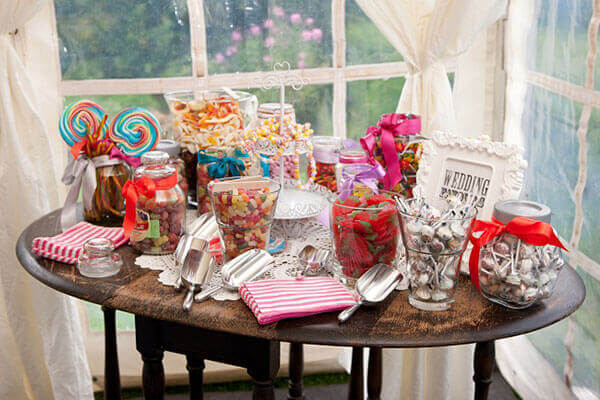 A bar full of candy is another possible option. For all you sweet-tooths, this is for you. If you are thinking of adding a candy bar to your wedding reception, it is advisable you buy or borrow several unique apothecary jars to arrange the candy. You can visit your local candy store to order assortment of candies. Also provide grab-bags for your guests to carry all their loot away. Here is how you can go about this. You can simply purchase all your favorite treats or you can purchase candies based on the color or type if you are dedicated to a particular color scheme into your palette. You can shop for candies online if you are going for color specifics. Most online stores sells color-coordinated candies in bulk, and this immensely cuts cost.
6. Soda Bar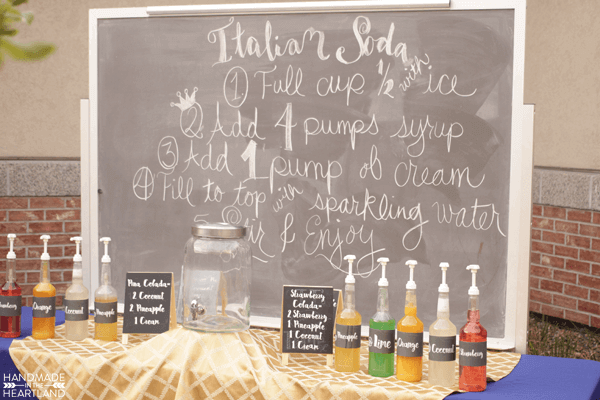 You can have an open bar of soda especially if you are having an alcohol-free wedding. If it seems too casual? We suggest getting old-fashioned sodas; these are sold in bulk on many websites. You can also include various assortments of straws for your guests; this will make their choice more whimsical. You can also add some ice cream to give more excitement to your soda bar. Your guests can create their own floats using the soda varieties available.
Most times, the food is the most important part of the wedding for guests and maybe for you too. So if you are looking for out-of-the-box approach or a crowd-pleaser, which is not too expensive? A desserts-only menu is the right choice for you and trusts me, you or your guest won't be disappointed. Displaying the couple's personalities on the wedding day is very important. Be creative and feel free to expand on these ideas provided. It is your day, after all!