When you are planning your perfect wedding, you want everything to be just that, perfect. However, even if you already have the perfect dress, color scheme, and overall wedding theme arranged, it can still be difficult to decide on what props and table decorations will be best suited to your big day.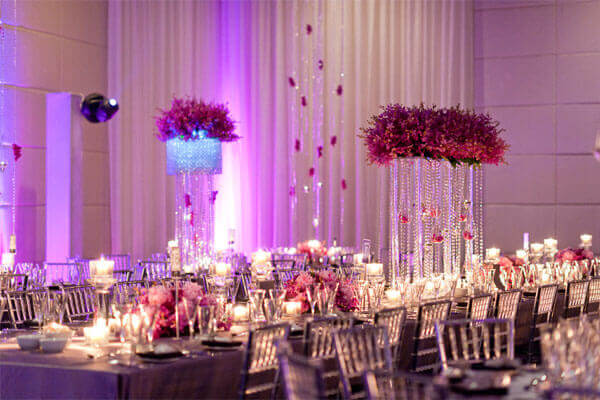 Thankfully, choosing the right table decorations doesn't have to be difficult. The key, after all, is to focus not on how a specific decorative device might complement your existing wedding theme, but how such a device will wow and enthuse your wedding guests.

Using Wedding Table Decorations Which are in line with your Wedding Theme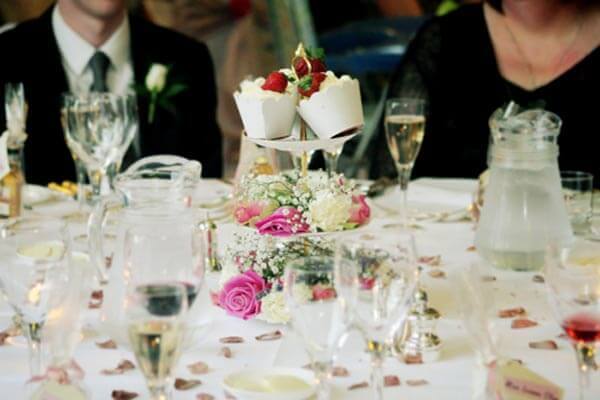 While it's not always necessary to use table decorations which are completely in line with your existing wedding theme, many wedding organizers love uniformity. In this case, if you are looking for a decoratively neutral device to use as a table decoration, think along the lines of color themed floral arrangements, geometric wire tea light holders, and bird cage card holders.
While simple, devices such as geometric tea light holders will fit with almost any wedding theme. Even better, in the case of birdcage card holders and similar devices, you can add an air of functionality to your table centerpieces, by providing guests with a place to deposit cards and gifts, just without the clutter and occasional awkwardness of such rituals.
Out of Theme Table Decorations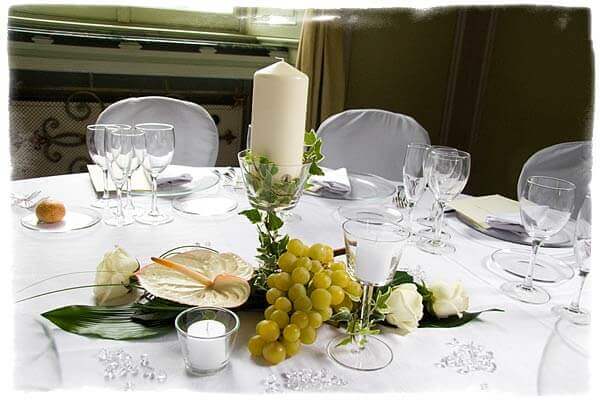 When thinking about wedding table decorations, it's easy to feel that you should always use decorations which fit with your overall wedding theme. However, even decorative devices which seem to break with a certain theme can, conversely, actually help exemplify it.
For instance, whether you are striving for an ultra-traditional wedding theme or an ultra-modern theme, simple but fun table decorations like picture frames showcasing wedding guests themselves can add flare and uniqueness to almost any reception venue. In like regard, slippers baskets filled with complimentary slippers for your guests to use when their feet get tired can also make quirky but ultimately functional table centerpieces.
Budget but Eye-Catching Table Decorations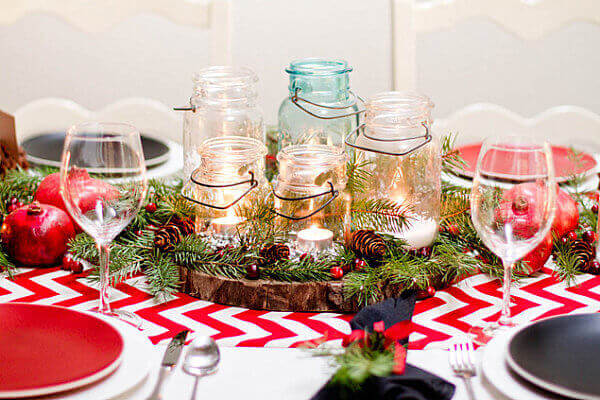 While most people will always strive to spare at no expense when it comes to their big day, it's no secret that planning a wedding can be crushingly expensive. However, table decorations themselves don't need to put unnecessary pressure on your budget. Rather, if you will be presenting your guests with favors on your big day, why not forgo using table decorations completely and instead use your favours themselves as centerpieces?
Looking for something even more, cost effective? If so, while cheap, balloon arrangements and sculptures can create just as elegant table decorations as much more high-end features such as vintage effect vases. To make any balloon arrangement really stand out, simply choose bold colors which can be complemented by different venue lighting effects.
Illuminated Table Decorations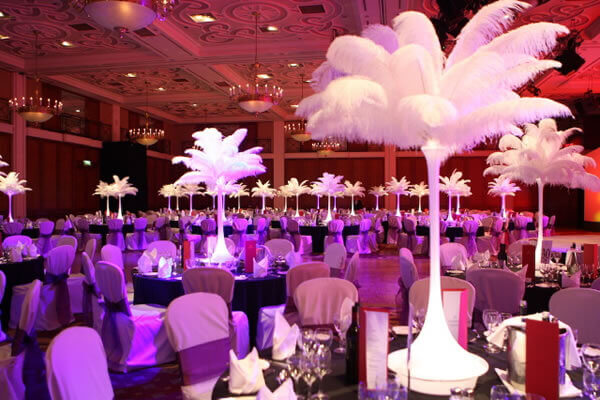 As any professional wedding planner knows, both outdoor and indoor wedding receptions are always defined decoratively by what lighting effects are used. Moreover, self-illuminated table decorations can add a truly magical ambiance to almost any venue. This being the case, if you are on a budget, think about using champagne flute tea light holders to add a unique sparkle to your big day. Alternatively, if you are feeling a little more ambitious, perhaps think about using hot air balloon lanterns or similar devices.
Of course, how you decorate your reception venue on your big day will depend entirely on your own tastes and interests. Just remember that simple devices such as favor boxes and balloons canbe just as effective as more costly devices. In this case, don't focus on cost alone, simply choose a centerpiece which seems to fit with your personality and the theme of your big day as best as possible.